Check us out on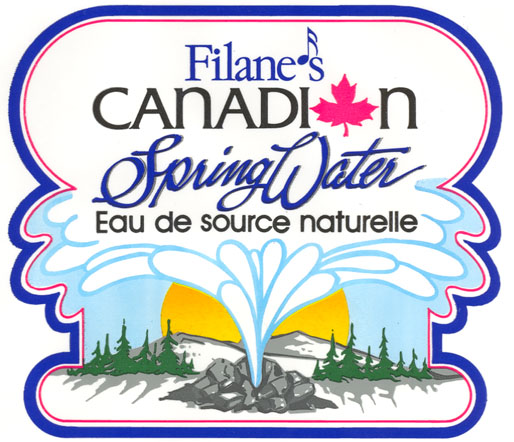 Filane's Canadian Spring Water has a variety of ways for you to enjoy the great, refreshing taste of natural spring water. Water is one of the most essential things the body needs to perform at it's peak and we want to ensure that you will get this product the way most convenient for you.

Our product is available at a variety of locations, to keep you refreshed with our product. Filane's Canadian Spring Water can be found in your local grocery store, convenience store, and/or many gas station variety stores. If you are having trouble finding our product in an area close to you, please give us a call and we will try to make sure we find a way to get it to you.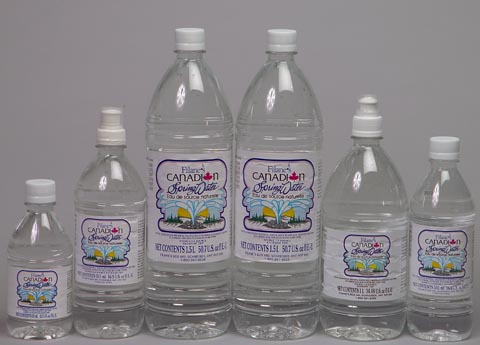 We deliver all sizes right to your door!
355 ml bottle
This is the smallest size the water comes. It's a convenient size for the person who just wants to top up their fluid level. Small enough to throw in your golf bag, purse, or to carry with you on a walk.
501 ml bottle
There is enough in this bottle to quench the thirst plus a bit. Athletes prefer this size for their individual needs. Exercising, cycling, running, aerobics...they're small enough to fit in any sports-bottle holder.
1 litre bottle
For the person who really wants to keep his/her fluid levels in check. Stay hydrated during outdoor sporting events and concerts.
1.5 l bottle
This is a great size to carry with you in the car for those long journeys so that you don't have to make too many stops. Take a bottle to work, and have the fresh taste of Filane's Canadian Spring Water with you all day.

The above sizes are also available with sport caps (by special order)

Try this trick! Try Freezing your bottle overnight and including it in your lunch box in the morning. Not only will it be thawed and cold when you're ready for lunch - it also helps keep food cool.
4 l jug


This style resembles the "old milk jug" concept. This size can sit in the fridge for a cool refreshing treat. Great for campers to take with them to camp. Great size for picnics, coolers, camping and sailing.
9.5 litre jug


This style come with a built in spout for easy access to the great refreshing taste of our water. It can be kept in the fridge and have a cool refreshing treat on tap. (no dispenser needed)

18.9 l jug



This style is the size seen in most offices, and houses and is best used with a water cooler dispenser. When used with the cooler, water is kept cool, or hot enough to use for tea without having to heat up the water.
Another popular style is the Hot and Cold cooler.
This cooler also keeps the water cool and refreshing but the red tap dispenses hot water at 185 degrees Fahrenheit for tea, baking or mixing baby formula. No Need to heat up water ever again. The cooler comes with a child safety tab for the hot tap.

Contact us today today for pricing information on these products.
---